Culinary
From our kitchen we offer our hotel guests good Austrian dishes with fresh, regional and seasonal natural products.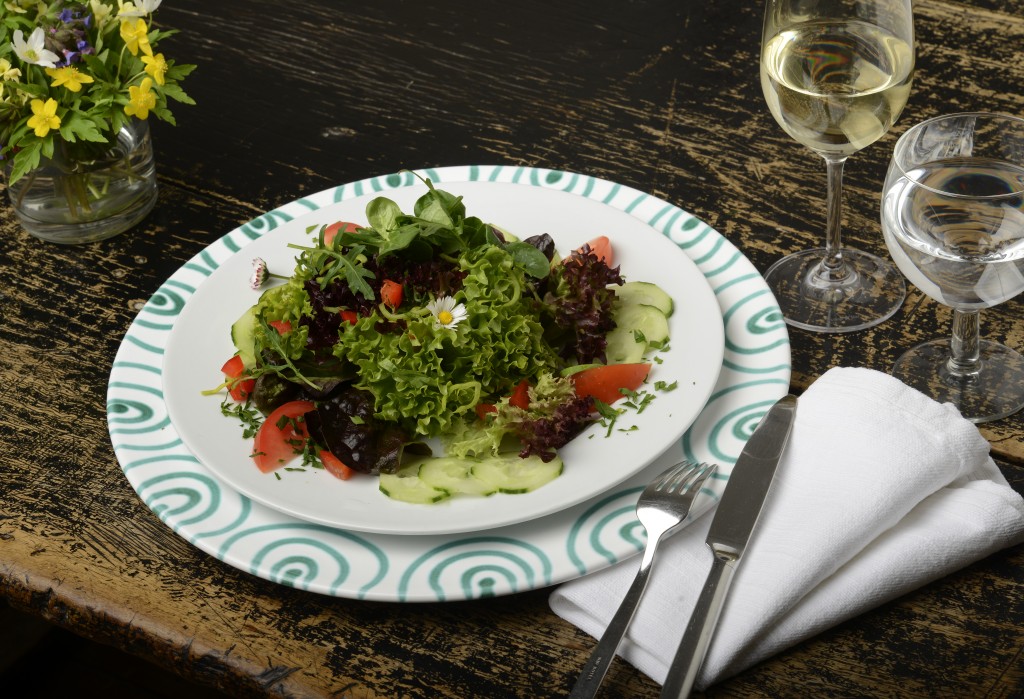 The herbs from our own herb garden give the freshly cooked dishes a particularly tasty note.
We offer our service in the cozy parlour, in the historical vault or in the idyllic guest garden during the warm season. For parties and celebrations, we offer our "Alte Hammerschmiede" (old forge building) as a truly unique location.
We offer our hotel guests a rich Salzburg organic breakfast buffet with many organic natural products from the region.
Upon reservation, we can serve our hotel guests individual dishes or 3-course evening meals of choice at a price of EUR 25 per person. Fish, meat or vegetarian / vegan can be selected as the main course.
You can find some of our menu suggestions here.
For the use of products from surrounding regions or from Austria, we were awarded the "AMA seal of Gastronomy".
In our kitchen we are preparing food on the following principle:
fresh – regional – seasonal – organic
The fresh ingredients and the down-to-earth quality of our long-term suppliers turn the creations of our kitchen into a fine taste experience.

Beef, veal, pork and turkey
Meat from Austria from butcher Ablinger, Oberndorf
Natural Emmentaler and natural butter
from the Anthering cheese dairy at the Flachgauer Heumilchregion
Milk and cream
from Austria with AMA seal of approval
Topfen (curd cheese)
Agriculture Haberl, Anthering
Free-range eggs
Agriculture Leberer, Anthering
Potatoes
from Austria
Seasonal vegetables
from local agriculture
Freshwater fish
from local waters in Austria
Bread and pastries
from the local bakers Schmidhuber, Anthering Rößlhuber, Bergheim