NATURIDYLL HOTEL IM WALD HAMMERSCHMIEDE ****
THE SMALL NATURAL PARADISE IN THE MIDDLE OF THE WOODS
Where the blacksmith's hammers once echoed, today the Hotel Hammerschmiede is located in Anthering near Salzburg – in the middle of an idyllic forest, very close to a waterfall – in a unique, secluded location. Here you can spend wonderful holidays and let yourself be pampered with culinary delights.
Biosophy
The Hotel Hammerschmiede, or rather a wonderfully romantic forest jewel, is managed sustainably and in harmony with nature. With great attention to detail, a refuge was created in which one can only feel good. The house has been awarded the Austrian and European eco-labels for tourism as well as the license for "Green Meetings".
Enjoyment & Culinary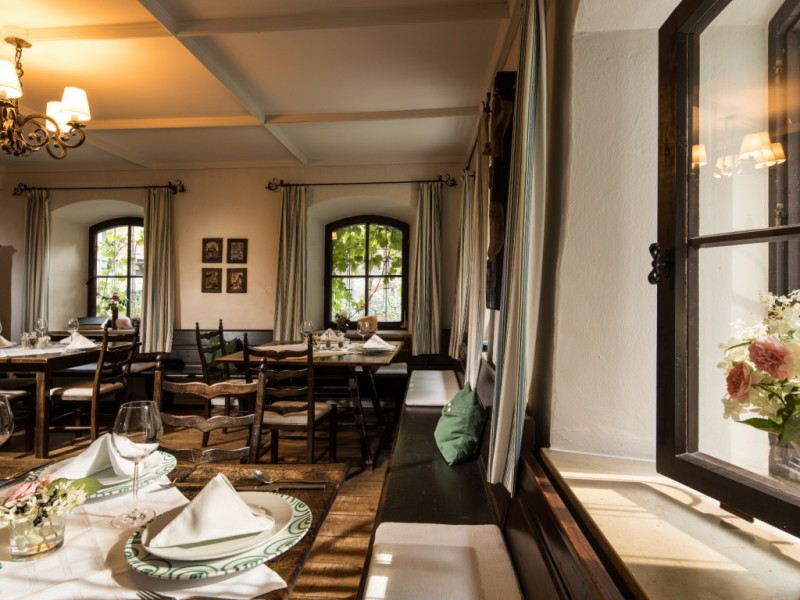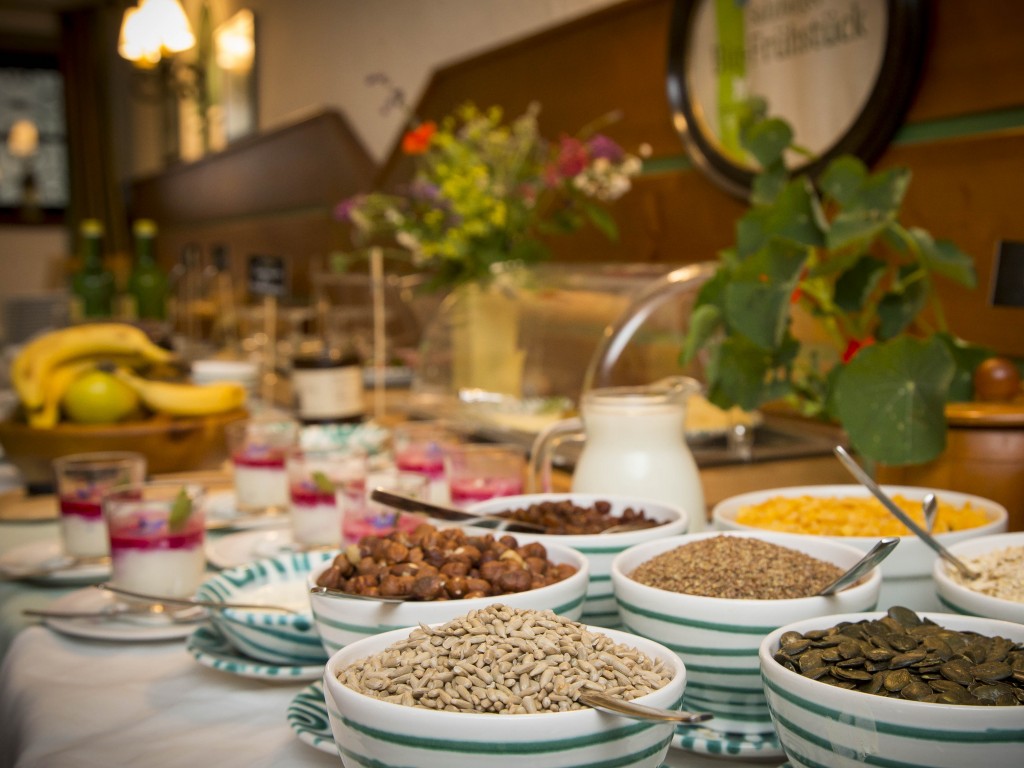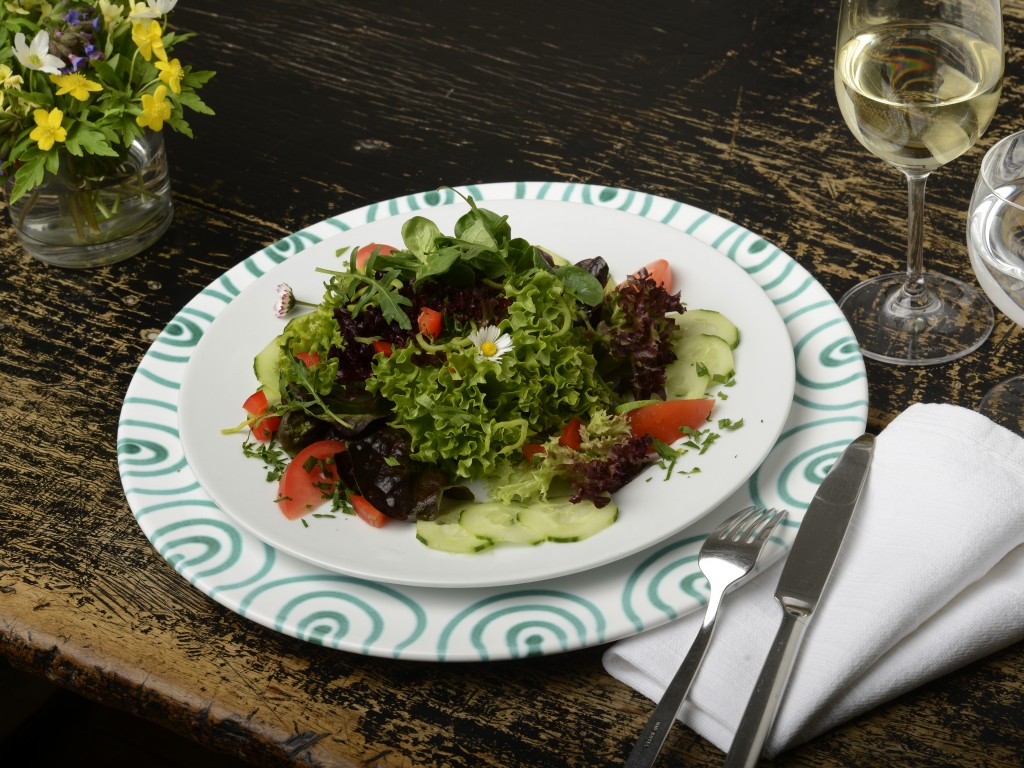 Breathe in the wonderfully fresh forest air and as a guest of the house enjoy the rich Salzburg organic breakfast with regional delicacies. Fine dishes are served in the snuggeries of the house. On special occasions, such as weddings, company or other celebrations, the fire is kindled in the 'Alte Hammerschmiede' (old forge) and delicious specialties are prepared over it.

Sleep & Live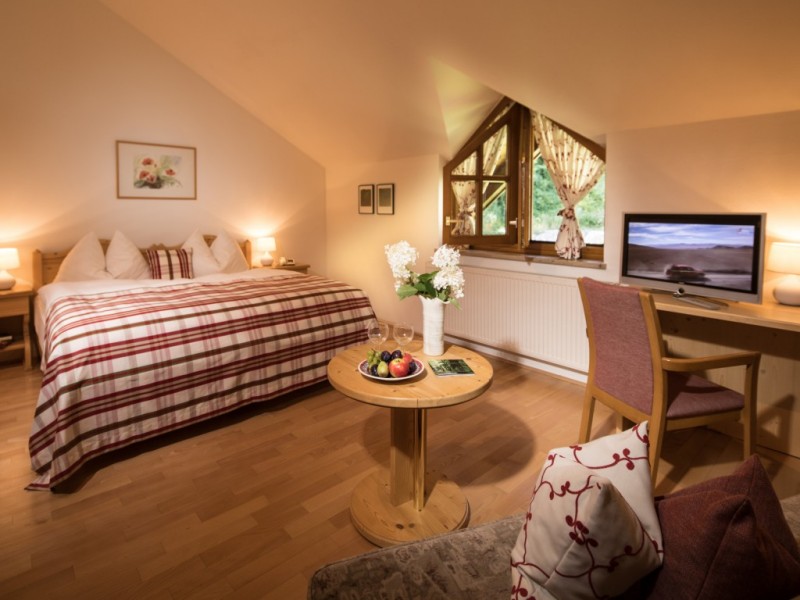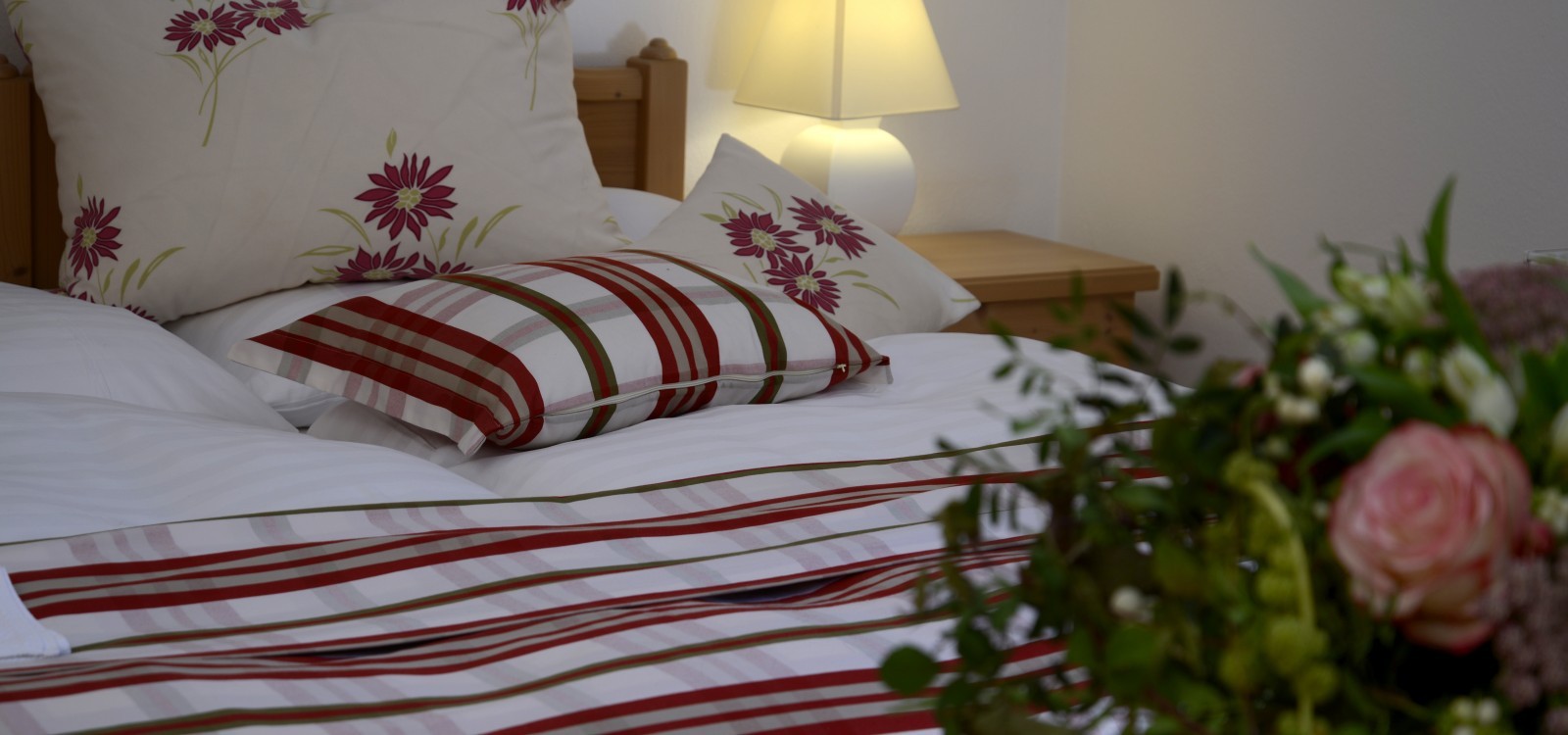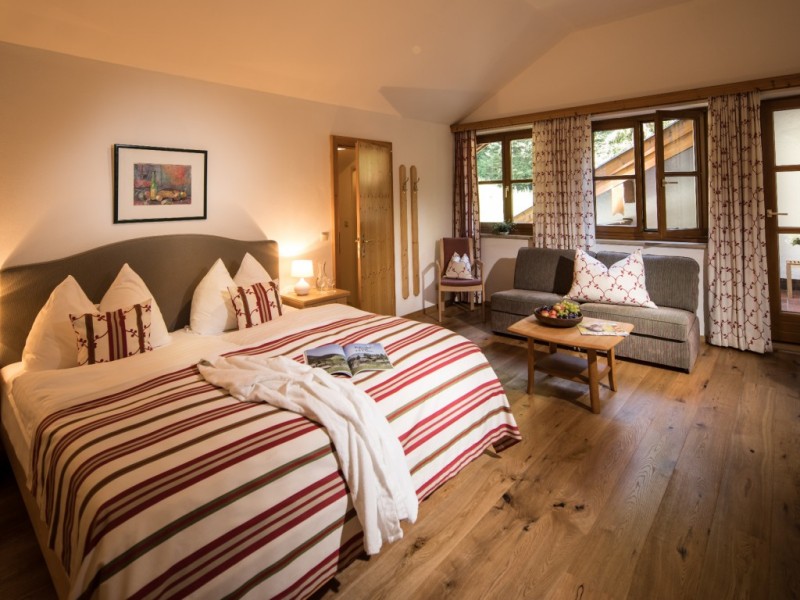 The rooms are furnished in a traditional country house style and exude a dignified cosiness that makes everyday life far away. The absolute tranquility in the forest ensures deep and restful sleep.

Activities & Recreation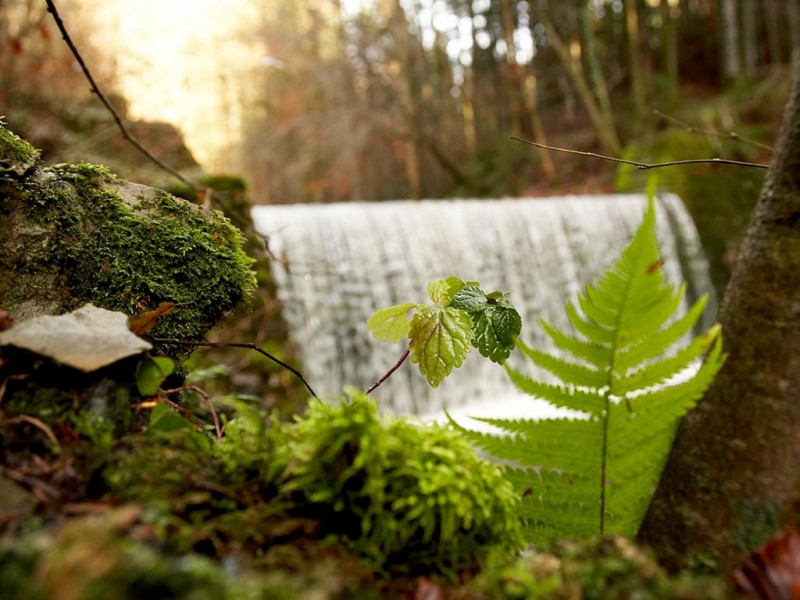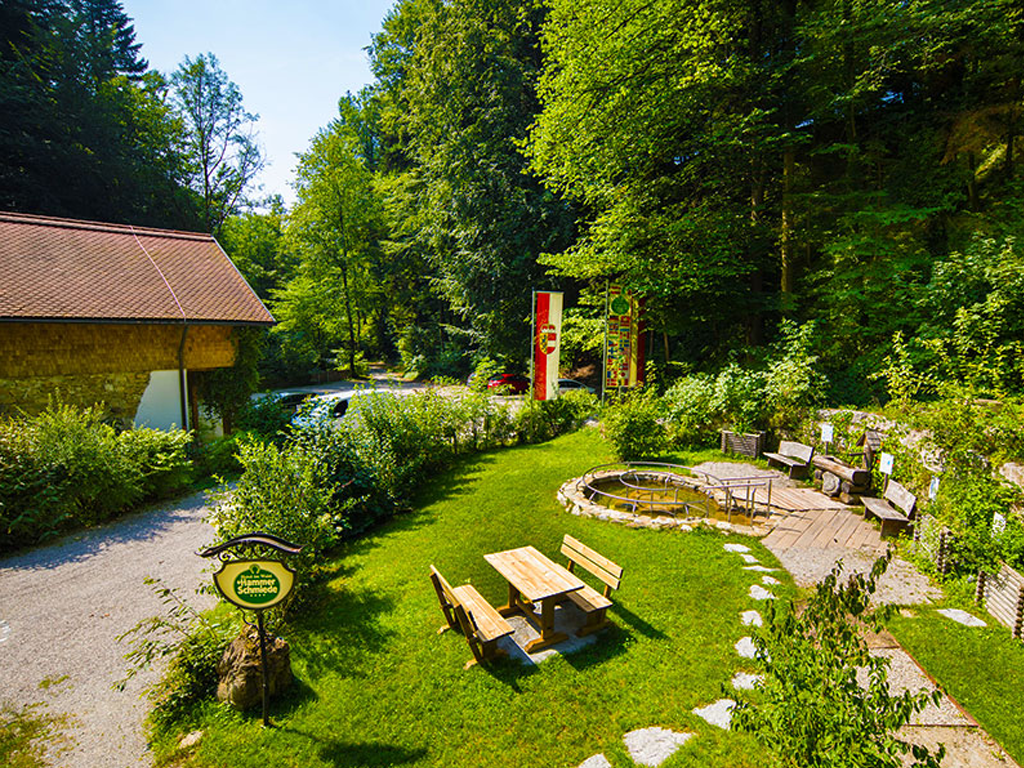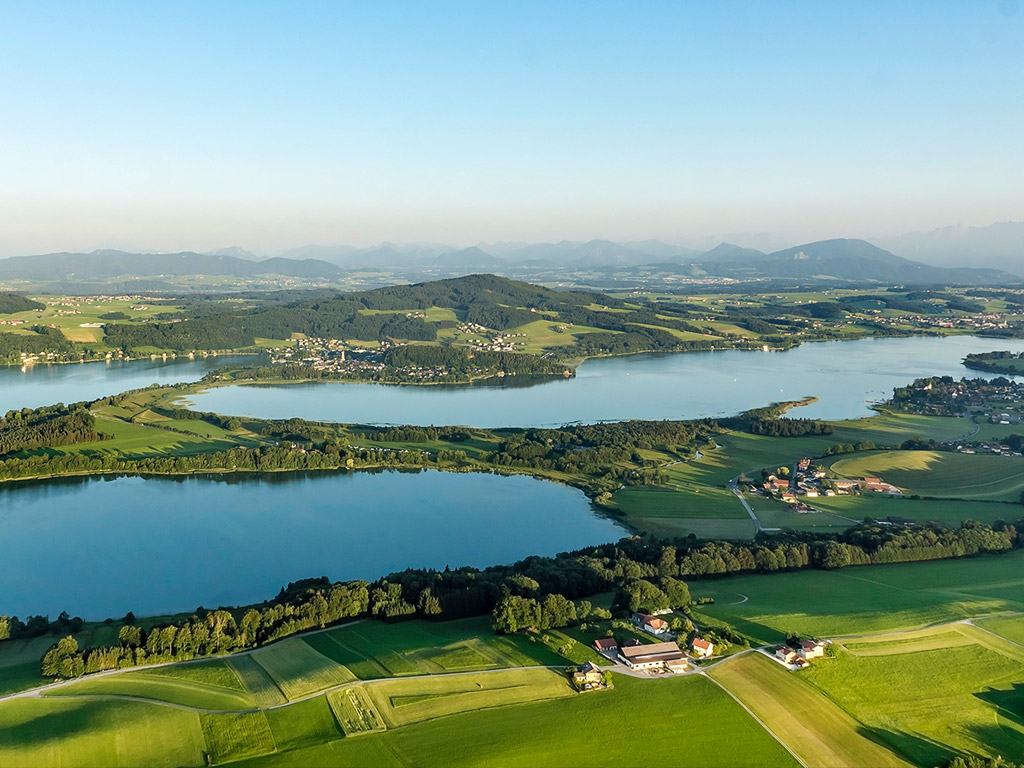 Kneippen Sie durch den vorbeifließenden Wildbach bis hin zum Wasserfall oder in der Original KNEIPP-Anlage, bevor Sie sich in der großzügigen Saunalandschaft wunderbar entspannen. Die Lage des Hotels im Salzburger Alpenvorland und die Nähe zur Mozartstadt garantieren jede Menge Freizeit- und Sportmöglichkeiten.